What in the world is a Horsefly?
It started off with an obsession for speed and adventure, combined with a talent for marketing. Airplanes! Horses! Marketing! But it became so very much more. A passion to bring entrepreneurial and company team dreams to life – it's truly the American dream, is it not? If you have a great product or service that deserves to thrive, especially in the double handful of key industries in which we have particular experience, we are interested in talking. Give us a shout.
NOTHING AGAINST TOOTHPASTE BUT...
Horsefly was born of founder Holly Davis' twin passions of flying and riding. While in the vaunted Texas Creative program, her professor insisted her student portfolio must have things like "Tampax and Toothpaste" to be successful. In other words, packaged goods, because those types of products are insanely numerous, and it's only the extraordinary and lucky who get to work on accounts like Apple or Mini Cooper.
Bleh.
While Holly listened to her professor and worked on faux campaigns for Goldfish snack crackers and the like, she dreamed of working on products she had a passion for – things like airplanes, avionics, tack and trailers. The professor told her those jobs didn't exist.
Wrong.
Holly scored one of the best jobs out of her class in Texas Creative that year for responding to an Adweek classified for "creative pilot wanted". Holly was immediately the copywriter of record for well-known global aviation brands, learning strategy from her accomplished mentors Al Eidson, Dave Speer, Ron Watson, and Dave Dickerson. It takes a pilot to write ad copy aimed at pilots, and Holly's career (pardon the pun) took off, and choosing to begin with the niche marketing route gave her an invaluable foundation for what was to come… the founding of her first agency.
WALLS TO HANG ALL THOSE AWARDS
From 1995 to 2004, Idea Flight was a bricks and mortar, traditional ad agency on the outskirts of Washington DC. It had the usual beastly overhead, from payroll and health insurance to building lease and 401Ks. During that time, our team produced consistently award-winning work for some of the best brands in both equine and aviation, along with a good number of local businesses in the fields of medical/plastic surgery, consulting, banking, hospitality and high tech. It was full service, offering not only a full suite of creative services, but also media planning, research, PR, and webdev for those early days of harnessing the internet for marketing.
Cue ominous music.
When the dot-com bust hit in earnest, we found that all those small-to-medium size businesses that could afford topflight talent suddenly couldn't, and "the beast" of overhead was breaking Idea Flight's back. But as they say, crisis merely opens up larger opportunities.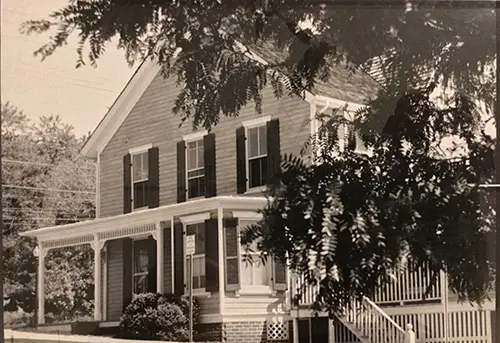 AND THE VIRTUAL CONCEPT IS BORN
After a short hiatus, Idea Flight was reborn as Horsefly Creative, a brand new concept in that it was a completely virtual agency with 100% highly experienced, senior, award-winning talent… but with rates rolled back to Idea Flight's 1995 levels!
The reimagined agency was instantly fully booked, as all those clients who wanted to afford Idea Flight's talent, but couldn't in the post-dotcom bust environment came flocking back to Horsefly.
As Horsefly moved through the last of the aught years, we noticed that clients were still hiring digital firms to build their websites – and that most of them were not creatively inclined. Branding was lost in translation between gorgeous ads Horsefly was doing, and the (where-did-those-brand-standards-go?) website. Likewise, when clients hired Horsefly to build sites, while the early days were successful, it was rapidly becoming too complex with the rise of Google algorithms and rapidly swelling e-commerce. We worried that Horsefly was not able to match the level of website creative with equally great "behind the scenes stuff" like SEO, and Ux (usability), that is so critical to an effective website. A similar revolution was happening in media, with print media planning tanking in favor of paid search and social.
THEN WE ADD DIGITAL TO BECOME "GROUP"
To answer this seachange challenge, Horsefly Creative became Horsefly Group with the opening of a digital side manned by digital specialists. This division is led by CJ Millar, an extraordinary digital strategist with massive chops earned on Madison Avenue, launching such iconic brands as Mac cosmetics, Esteé Lauder, and more on the digital spectrum.
Good thing we expanded to digital, because this revolution was only getting started.
Today we provide completely integrated creative and digital services, looking at everything through the lens of strategy, as we always have, but now ambidextrously applying the best mixture of both creative and digital, something that is still uncommon. (Not unlike our metaphor – how many people do you know who write equally well with right and left hands? It's similar with small agencies and  the creative/digital split).
And now, today (2022), we've finally hit the fee level reached by Idea Flight in 2004, right before it became Horsefly. The beauty of working smart, sticking the landing on your P/L.
Think we might be a good fit? Reach out at 845-238-9151 or info@horseflygroup.com.